al sol brilla
Vermentino Isola dei Nuraghi IGT
Vintage:
2019
Tasting notes:
"Orange wine" with amber colour and copper reflections, bright. Taste: In the mouth it has a gentle attack with a slight tannic presence. A nice sapidity and freshness balance the alcoholic note. A wine of long persistence.
Grape variety:
100% Vermentino
Harvest of the grapes:
Manual harvest, early in the morning, in the second decade of September
Soil:
Granite decay
Food and wine pairings:
Soups and grilled fish, spicy dishes, oriental dishes. Blue and aged cheese. Recommended to taste at a cellar temperature of 16/18ºC and serve in a large balloon-type red wine glass.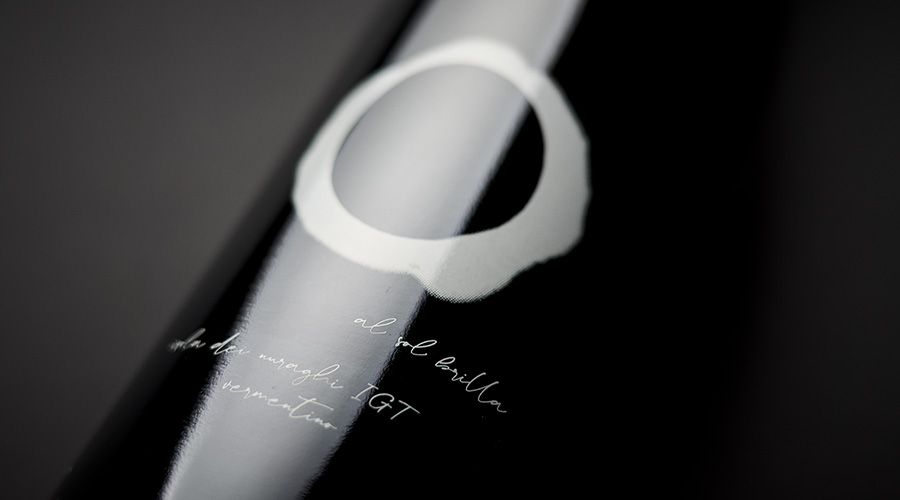 The name Al sol brilla is inspired by a verse by the poet Umberto Saba. "Shining in the sun" like the hints and colour of this clear, brilliant orange wine "The flower of the stone" (Il fiore del sasso), in English Orpine, is a very delicate but strong flower which grows on stone, where no other flower takes root. We find it in abundance on the granite rocks of our vineyards, where it blooms in summer.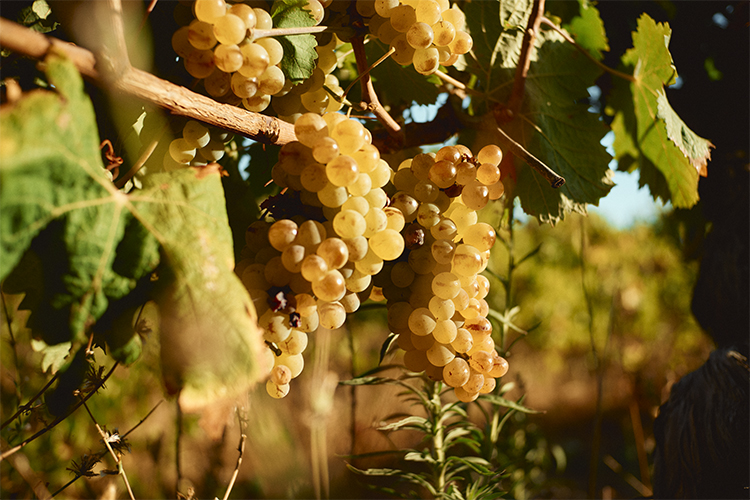 Vinification and ageing:
After crushing and destemming the grapes, the must ferments in contact with the skins for 15 days at a temperature of 20ºC. When alcoholic fermentation is complete, the wine, separated from the skins, ages in wood for 12 months and for 8 months in steel before bottling. The wine ages one more month in the bottle before being released.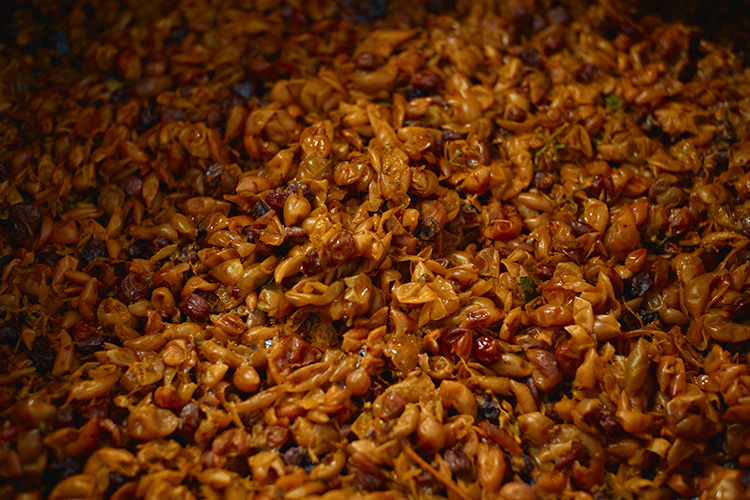 The maceration:
The fermentation in contact with the skins is always used in the vinification of red wines and occasionally, it is also used for white grapes. In white wines it permits to extract colour and structure and favours a long refinement that gives the typical "orange" colour. We decided to use this ancient technique to enhance the potential of aging of Vermentino grape.
Terroir
A natural amphitheatre in front of the Gulf of Olbia.