l'ora grande
Cannonau di Sardegna D.O.C. Rosso
Vintage:
2019
Tating notes:
Bright ruby red with a nose of small red fruits, spices and a clear hint of balsamic notes.
The mouthfeel is wrapped with fruity and eucalyptus notes.
A sunny and elegant sip.
Grape variety:
100% Cannonau
Harvest of the grapes:
Manual harvest in the last week of September
Soil:
Granite decay
Food pairings:
Classic red to match with meat, both grilled and braised, suckling pig, lamb, game. Also worth trying with mature cheeses.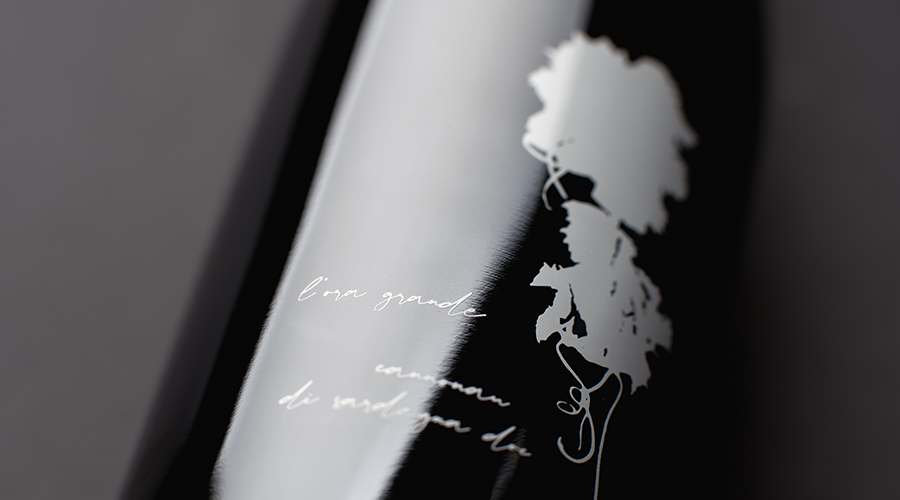 The name of our Cannonau di Sardegna DOC "L'ora grande" is taken from a verse by the poet Umberto Saba. It is the hour of ripeness, when the fruits of a lifetime are harvested, as with the harvest, the fruits of the work of the whole year are picked in the vineyard.
Da "L'ora nostra" da Mediterranee
Umberto Saba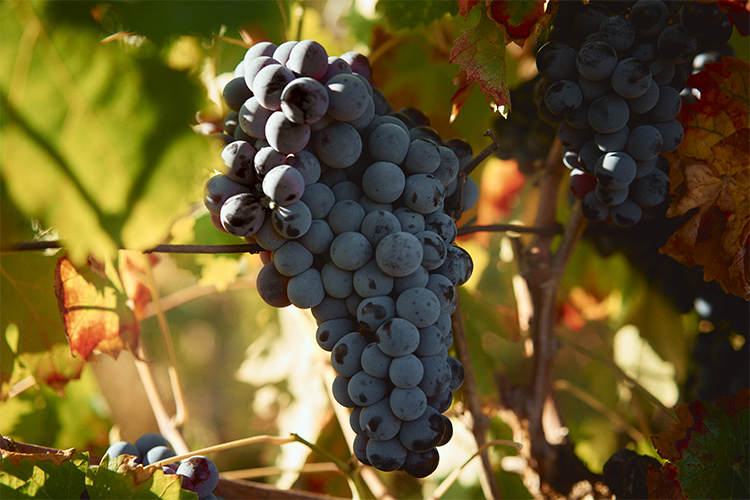 Vinification and ageing:
The harvested grapes are de-stemmed and fermented in contact with the skins for 20 days in steel tanks at a controlled temperature of 25ºC with repeated punch downs. At the end of the alcoholic fermentation, the wine separated from the skins undergoes malolactic fermentation for about two months in stainless steel tanks. Once the malolactic fermentation is finished, the wine is put in new French oak barrels to age for 6 months. After these months of aging in wood the wine is blended, decanted a couple of times to separate it from the sediment, and then bottled. It spends another month in the bottle before being released.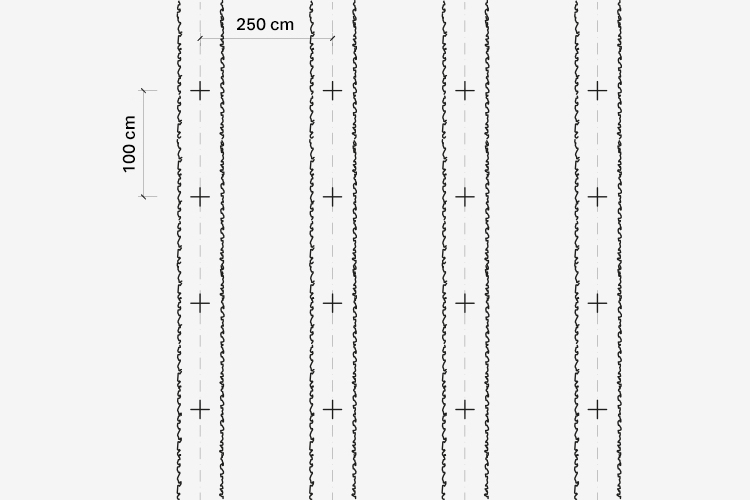 Vineyards:
'Espalier' System
In the locality of Enas, the existing vineyards are trained in the spalliera system: espalier or vertical trellis. Here, the cultivation of soil, vines and grapes has been converted to entirely organic methods of production with the utmost respect for the land and the environment. The training method favours the processing of the soil and the ventilation of the grapes, and is in harmony with the surrounding landscape: a natural amphitheatre overlooking the Gulf of Olbia, consisting of hills planted with vines, green pastures, olive groves and cork oaks.
Terroir
A vine that absorbs the moods of the place where it grows. In this way the authentic Cannonau brings with it the scents of shrubs, resin, spices and the minerality typical of granite soils.